Go Solar! Coverage in 37 States and Territories
Take control of your home energy costs and gain energy independence by producing your own clean, renewable, solar energy to power your home – right from your rooftop. Industry-leading, vetted technology. And the 240V, Level 2 EV chargers we offer our customers perform a step above standard wall-plug options. Turning homes into energy-saving powerhouses from sea to shining sea—and beyond. We work with qualified contractors in the regions we serve to provide local expertise and responsive service.
Beat the heat with affordable solar
Electric bill rising with the temperature? Take control of your energy costs! Sunnova has flexible financing options on home solar systems and battery storage to meet your unique home energy needs.
Create Your Own Power
Gain energy independence by producing your own clean, renewable solar energy to power your home – right from your rooftop.
Flexible payment options
Whether you want to own your home solar system or just pay for the power it produces, we offer a variety of flexible options with $0 to little down, so you can choose an affordable, worry-free solar energy plan that's right for you.
Increase your home's value
Improve your curb appeal by going solar! According to Zillow, homes sold with solar systems between March 1, 2018 and February 28, 2019 sold for 4.1% more on average than comparable homes without solar energy systems.*
25-Year System Protection
Gain energy independence by producing your own clean, renewable solar energy to power your home – right from your rooftop.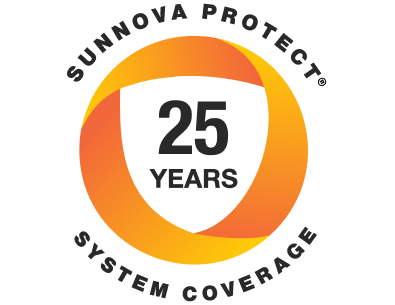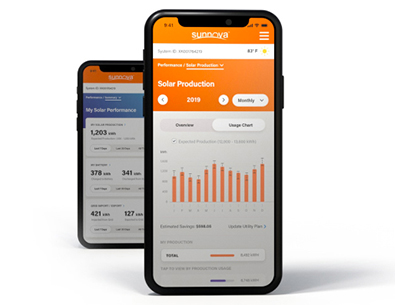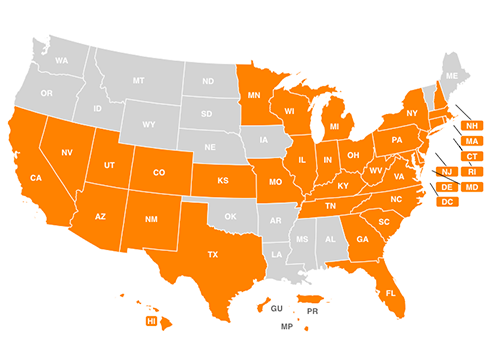 If I have solar panels, where will I get my electricity at night or when it's cloudy outside?
At night or during times of low solar production (like cloudy or foggy days), your home will pull electricity from your utility to meet your home energy needs. This is why you may continue to receive a bill from your utility even if your home has a solar system.
However, with a home solar system and smart energy consumption, you may be able to reduce your utility bill. In addition, on sunny days, your home solar system may produce more energy that your home can use. If your utility provides net metering credits for sending excess energy back to the grid, this can help you offset the cost of the utility electricity.
Individual savings will vary based on your utility rate, your energy consumption habits, the solar system equipment installed on your property, your tax incentives eligibility, weather and other factors. In some states Sunnova's products are not designed to offer savings. Customers located in states or territories other than CA, CT, MA, RI, NY and NJ are likely to perceive savings substantially lower than 20%, if any. Individual savings estimates are based on your solar energy production, your solar kWh rate, potential tax incentives, your utility kWh rate at the time of purchase, and projected increases in the utility rate (based on historical data and national averages). Estimates do not take into consideration other changes in utility rates. Such changes could affect your overall estimated savings. Sunnova does not guarantee savings.
If I have solar panels and a battery, will I have power during a blackout?
If you have a home solar + battery storage system, you can use your battery to power your most needed lights, outlets, and appliances during a power outage.
When the power is out:
A battery can power your most needed lights and appliances. If you're a Sunnova customer, when your battery is installed, you may be asked to choose "critical loads" that are important to power during a blackout – i.e., a fridge/freezer, select outlets, a garage door opener, a fish tank, etc. Your battery will power your critical loads.
During the day, if the sun is out, your solar panels can keep producing power from the sun and excess energy can charge your battery.
Even if the power is out for several days, your battery can continue to charge and power your home:
During the day, if the sun is out, your solar panels can continue to power your most needed lights and appliances and charge your battery like usual.
When the sun is down, you will only be able to power your most needed lights and appliances with the energy stored in your battery until your battery is depleted.
The amount of power available from the battery during a power outage is limited, depending on the loads connected, customer usage and battery configuration (i.e. batteries in certain areas may be set up to provide you with the best economic benefit, which may affect the amount of back-up power available). Solar systems and/or batteries may require repairs after weather events and such repairs may be delayed due to forces outside of our control. No assurances can be given that the solar system or the battery will always work. You should never rely upon either of these to power life support or other medical devices.
Get Free Cameras!
Help protect every inch of your home with Smart Haven. Our home security cameras secure your property from intruders, vandalism, and burglars. Customize your security camera layout by contacting our security camera installation professionals.
Get Fiber Internet
The speeds for Multi-Gig are the fastest possible and give AT&T a leg up to be the first provider choice for new and existing customers. See your favorite products, services, customer stories, entertainment, and our innovations in action. Watch the new connected life unfold.