Keep an eye on your home when you're away
Enhance the safety of your home with security cameras. Adding cameras to your package can add an extra layer of protection to your security system. Not only can they keep an eye on your home when you're not there, but they can also create a deterrent effect and capture footage that can serve as evidence in the event that a crime does occur. Law enforcement agencies routinely use security footage to arrest and prosecute accused criminals.
Get true peace of mind while you're away– You will never wonder again if your home or business is safe and secure. Use the app or log into your system on a web-enabled device and see live video for yourself.
Look in on the babysitter or nanny– Stop worrying if the babysitter is properly doing his or her job. See how your kids are doing in real-time wherever you are. 
Reduce false alarms– One of the best features of video cameras are you get a security notification, check in on your home or business with your smartphone to see if there's a real emergency or not. That way you'll know if help should be dispatched or not. Sometimes false alarms happen.
Protect your family– Make sure your kids arrive home safely from school, check in on elderly family members and ensure no one is unsupervised in the pool.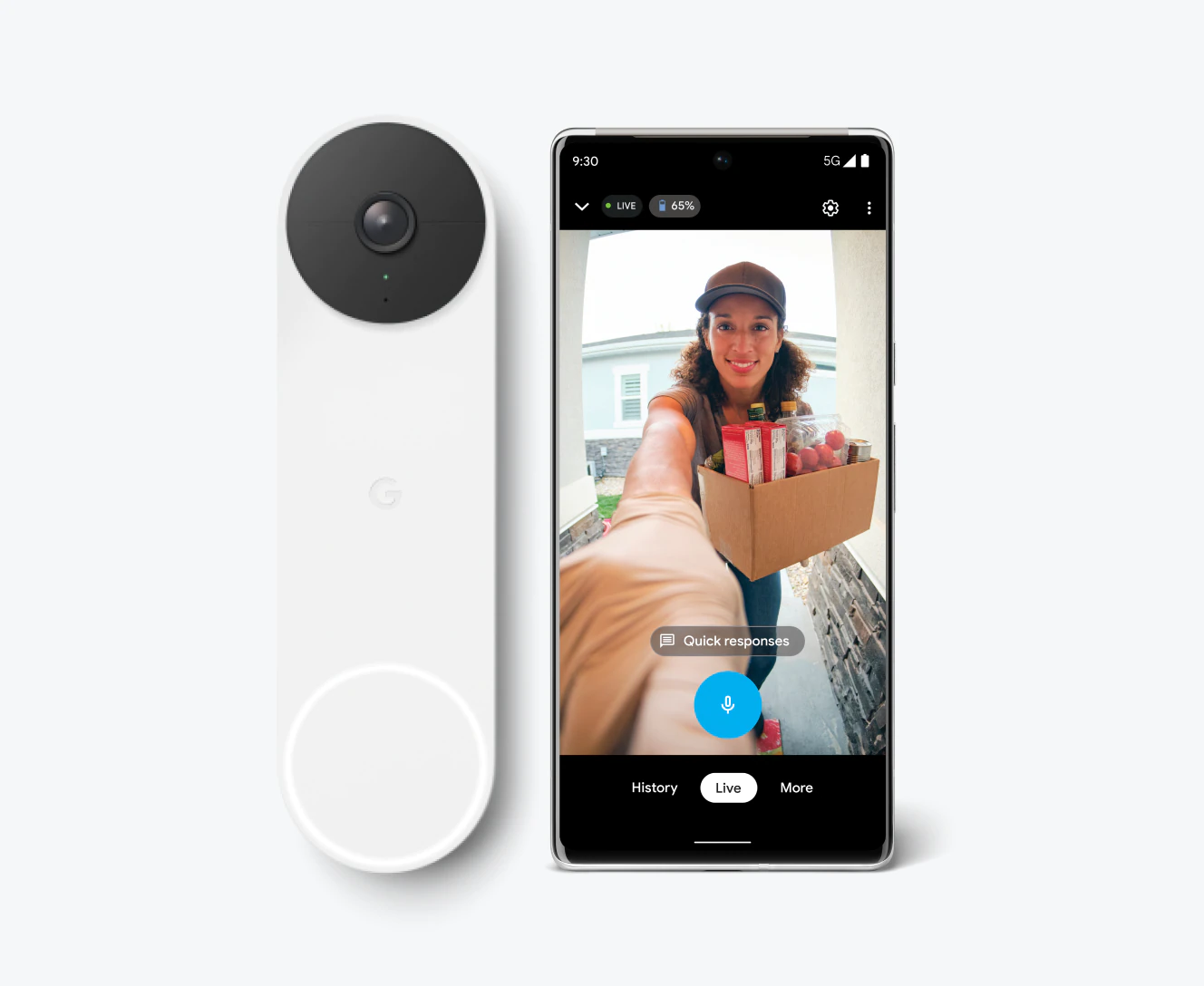 Google Nest Doorbell
The Nest Doorbell* let's you see what's happening at your door and answer it from virtually anywhere. It knows the difference between a person, package, vehicle or animals, and alerts you when there is activity, so there's no guessing. It can even recognise familiar faces†and tell you who's coming and going.**
*Nest Doorbell includes battery or wired options. **Some features, including mobile notifications, remote control, video streaming, and video recording require working internet and Wi-Fi. † Not available in Nest Cams used in Illinois.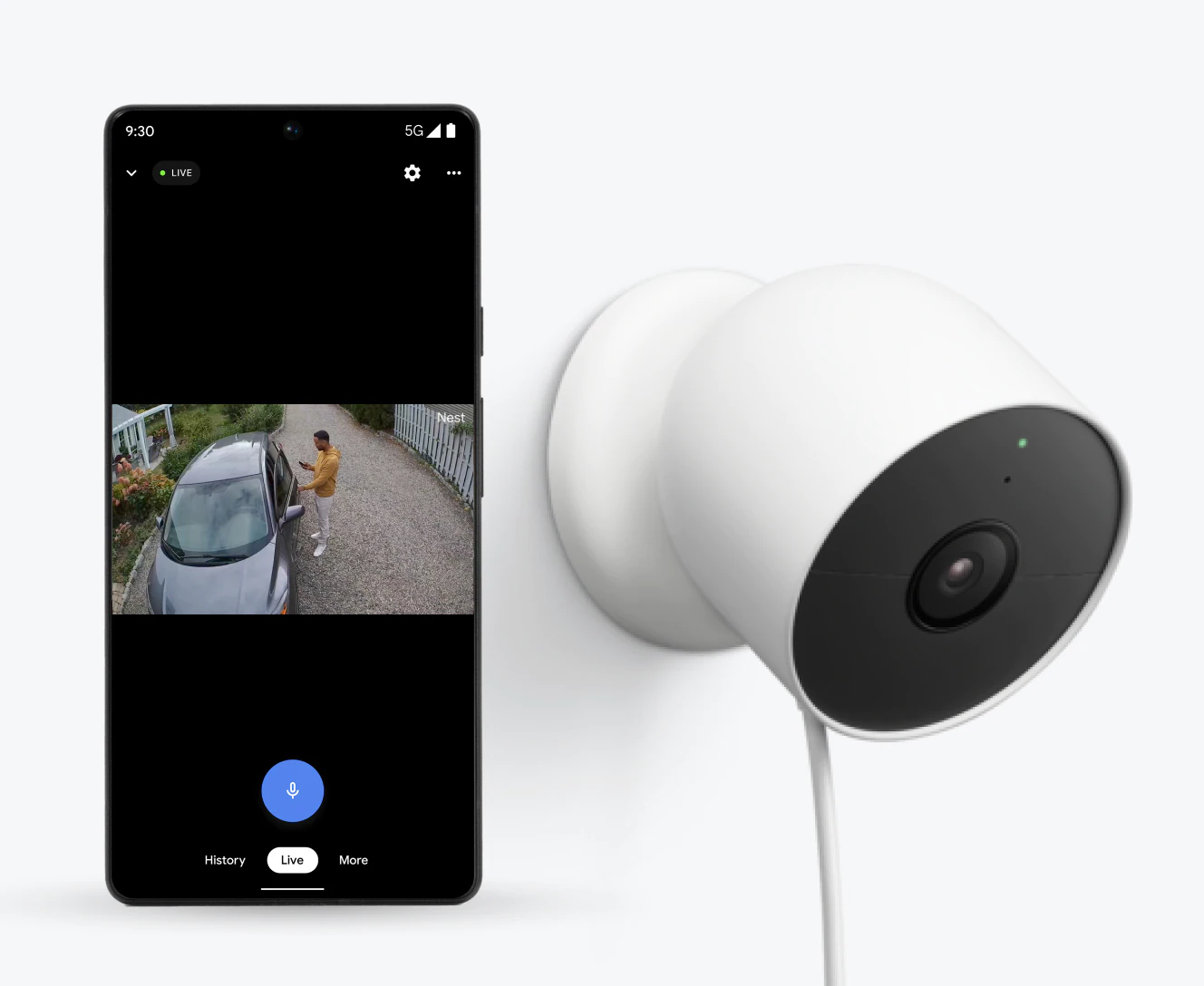 Outdoor security cameras
The outdoor Nest Cam can tell the difference between a person, vehicle and animal, so you only get alerts for things that matter to you. HDR helps you see details in bright, high-contrast sunlight and night vision gives you a clear picture in low light and darkness.
Check in from virtually anywhere, anytime—rain or shine. Nest Cam can tell the difference between a person, vehicle and an animal, so you only get alerts for things that matter to you. Flexible mounting options make it easy to place the outdoor Nest Cam on the exterior of your home. Then, find the perfect angle thanks to the magnetic base.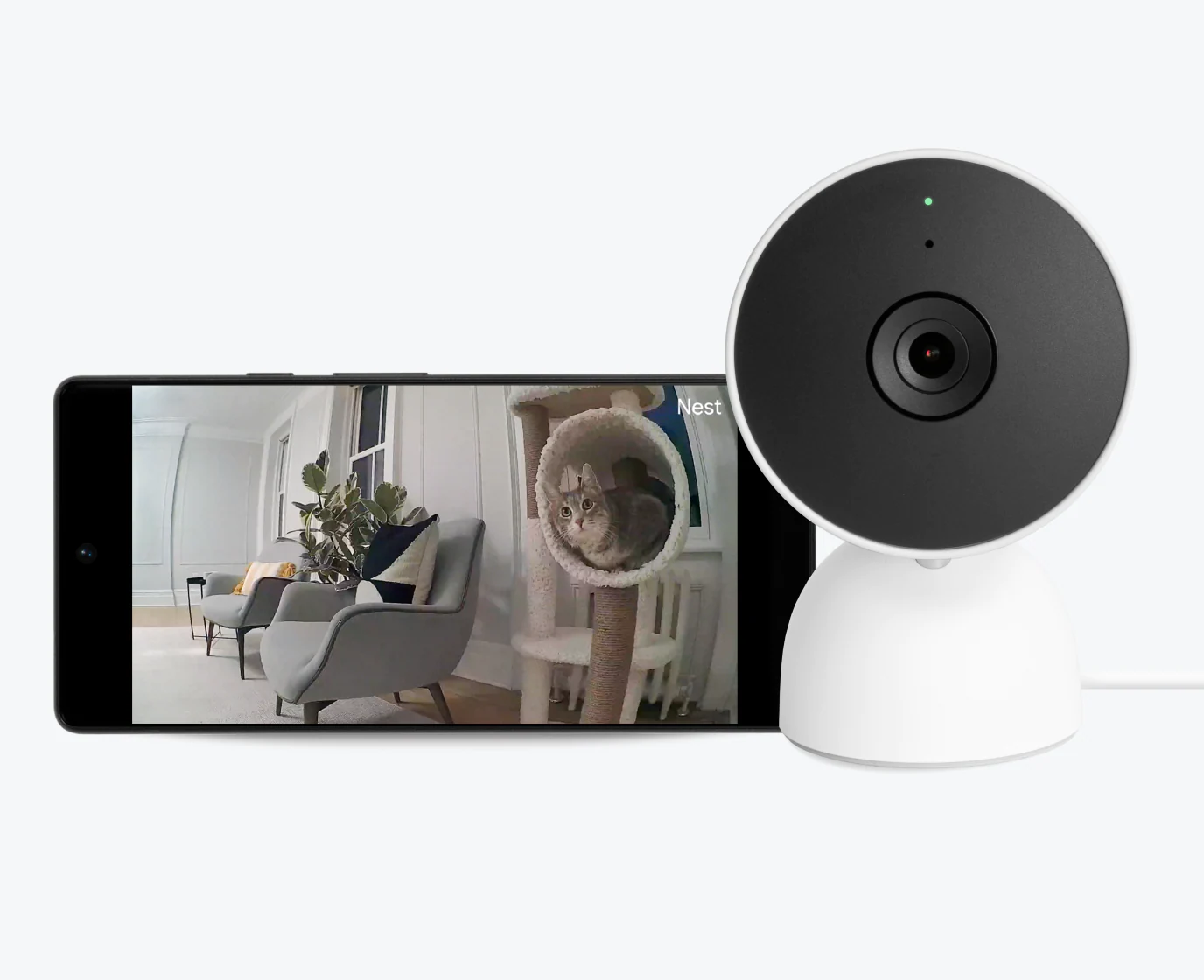 Indoor security cameras
The indoor Nest Cam lets you greet anyone in your home, from almost anywhere. Talk to your kids when they get home from school or say hi to your furbaby while you're finishing work using two-way talk. And, if your Wi-Fi goes down, indoor Nest Cam will automatically record important events for up to one hour in its local memory*.
†Familiar face alerts not available in Nest Cams used in Illinois.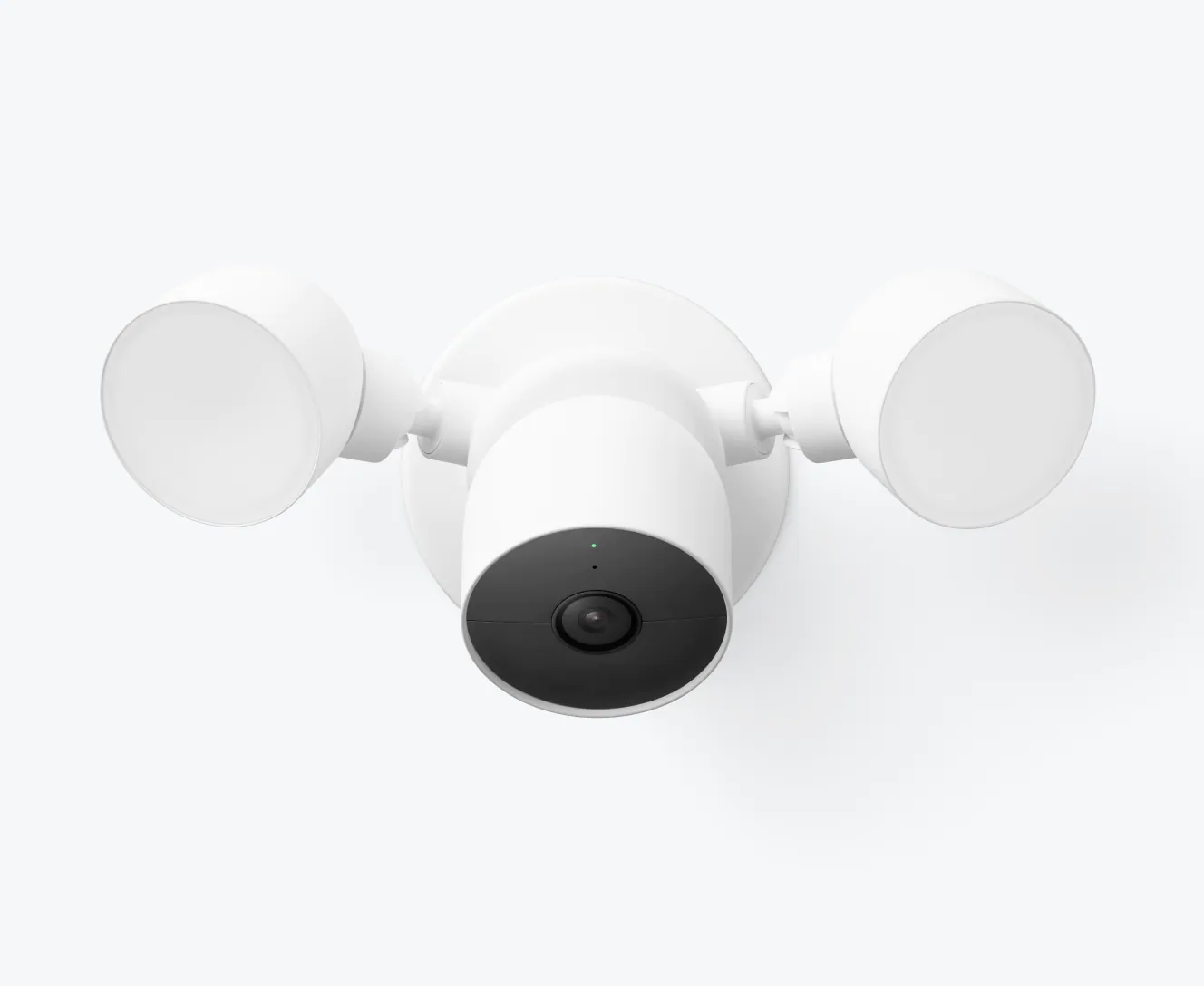 Outdoor Nest Cam with floodlights
The Nest Cam with floodlight has LED lights and 180° motion detection, so virtually nothing will go undetected. You can  customize your lights for alerts on animals versus people so they're only triggered when the camera detects important activity like an animal, person or vehicle. 
And with brightness flexibility, you can also decide how bright or dim the lights should be for different times of the day or night. Illuminate your driveway, garage, alley or back porch, and review footage to see who or what triggered the lights.
Get Free Cameras!
Help protect every inch of your home with Smart Haven. Our home security cameras secure your property from intruders, vandalism, and burglars. Customize your security camera layout by contacting our security camera installation professionals.
Get Fiber Internet
The speeds for Multi-Gig are the fastest possible and give AT&T a leg up to be the first provider choice for new and existing customers. See your favorite products, services, customer stories, entertainment, and our innovations in action. Watch the new connected life unfold.